Ergo Proxy 10 - Cytotropism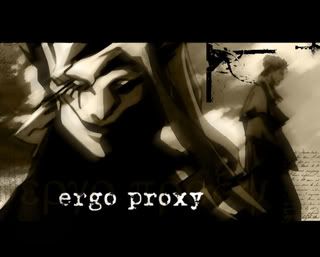 Daedalus is dismissed when the Bureau find out about him concealing the dead Proxy's body intentionally. He then looses his reason to exist having lost both Proxy and Re-l Mayer.
Raul is angry with the council for looking the other way about Proxy because of the disappearance of Re-l Mayer.
Raul searches for Daedalus as he knows he has the information he needs, he finds out that Daedalus is responsible for the electrical outage - a plan of Daedalus' to try and revive Proxy with the energy received. Raul also finds out that Daedalus faked Re-l Mayer's death certificate and that she is still alive securing supplies outside of the utopia. Raul consequently reinstalls Daedalus to work for him on Proxy.
-tv.com
Free Birth Record Search!
Create Your Own Anime Site!