Ergo Proxy 11 - Anamnesis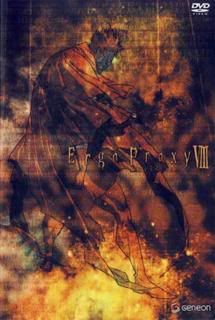 A lost Vincent stumbles upon the 'City Lights Bookstore' where he meets a librarian. The librarian acts as Vincent's subconsciousness, as him and Ergo Proxy fight over the dominance of Vincent's body. Ergo Proxy wants Vincent to accept who he is, and to recall his memories. Ergo simply wants the two of them to become one, to accomplish the same pulse of awakening. Vincent tries desperately to discern the truth.
-tv.com
Free Birth Record Search!
Create Your Own Anime Site!